Chowa Concept Home: acpi® Partners with BUILDER Magazine on Revolutionary Concept Home KBIS2020: acpi® Partners with BUILDER Magazine on Revolutionary Concept Home
acpi® Partners with BUILDER Magazine on Revolutionary Concept Home
January 10, 2020  |  Categories: KBIS 2020, Chowa Concept Home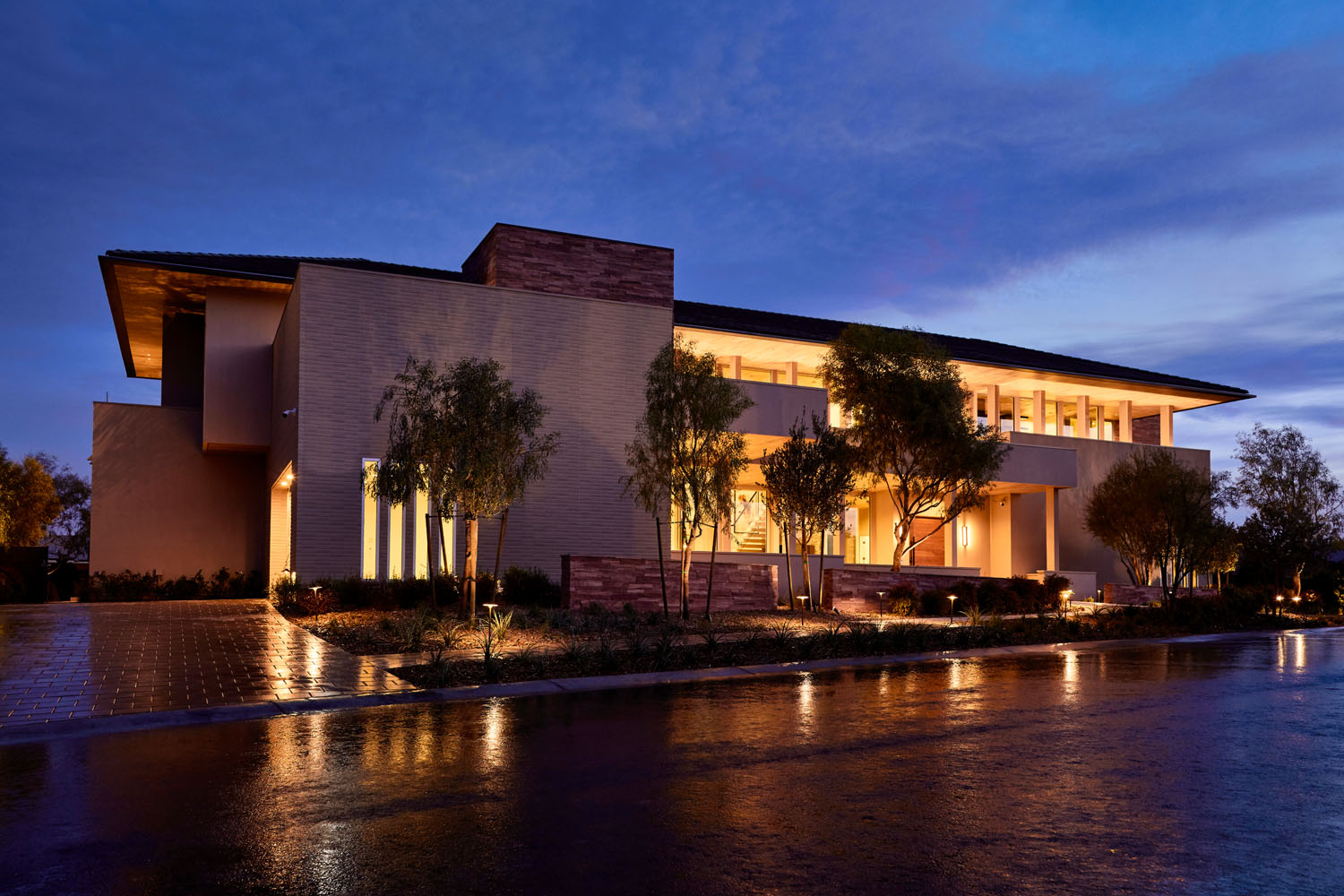 LAS VEGAS, NV – For nearly a year, dozens of teams around the globe – architects, designers, contractors – led by BUILDER Magazine, have collaborated to create an exciting new vision for modern American homes.
The 2020 BUILDER Concept Home is focused on the concept of Chōwa: The pursuit of balance through harmonious partnerships.  Constructed in the west Las Vegas community of Summerlin, this unique home exemplifies harmony in design, sustainability, and healthy living.  acpi® is proud to have been included among the many industry-leading companies that came together on this project.
"We were honored when the architects selected our Design-Craft brand to be part of this forward-thinking project," said Tom Samanic, acpi® Chief Commercial Officer, "Design-Craft frameless cabinets were a natural fit, due to how well they align with the design philosophies which guided the home's development."
"Virtual" tours of the Chōwa Concept Home will be available during Design & Construction Week (International Builders Show + Kitchen & Bath Industry Show) in Las Vegas, January 21-23, 2020.  IBS/KBIS 2020 attendees will be able to experience "living in balance" via videos and interactive touchscreens at the BUILDER Magazine booth, IBS booth #C2138, in the Central Hall of the Las Vegas Convention Center.
To learn more about the Concept Home, click here to visit the Chōwa website.  If you're attending KBIS/IBS 2020 in Las Vegas, please contact your acpi® sales representative for an opportunity to visit the home during a special event.
###
About acpi® | http://www.acpicorp.com
Headquartered in The Colony, Texas, acpi is the 4th largest, and largest independently-owned, manufacturer and distributor of cabinets in the United States. acpi has been owned by American Industrial Partners (AIP) since October, 2012. Since the purchase by AIP, acpi has grown from a single brand and plant to 14 brands and 11 manufacturing operations across Pennsylvania, Indiana, Texas, Minnesota, Colorado, Oregon, and California. Our family of brands represents an extensive range of framed, frameless, and inset cabinetry products, marketed and sold through single and multi-family home builders, distributors, home centers, and traditional dealer showrooms at price and customization levels from stock to semi-custom.
About BUILDER | https://www.builderonline.com
Published by Hanley Wood, BUILDER is the authority in the residential construction industry and serves as the magazine of the National Association of Home Builders (NAHB). For more than three decades, BUILDER has provided essential news, information and resources about products, technologies, trends, regulatory requirements and best practices to help home building professionals build smart. To learn more, visit builderonline.com