Chowa Concept Home: Chowa Concept House Tour & Block Party
Chowa Concept House Tour & Block Party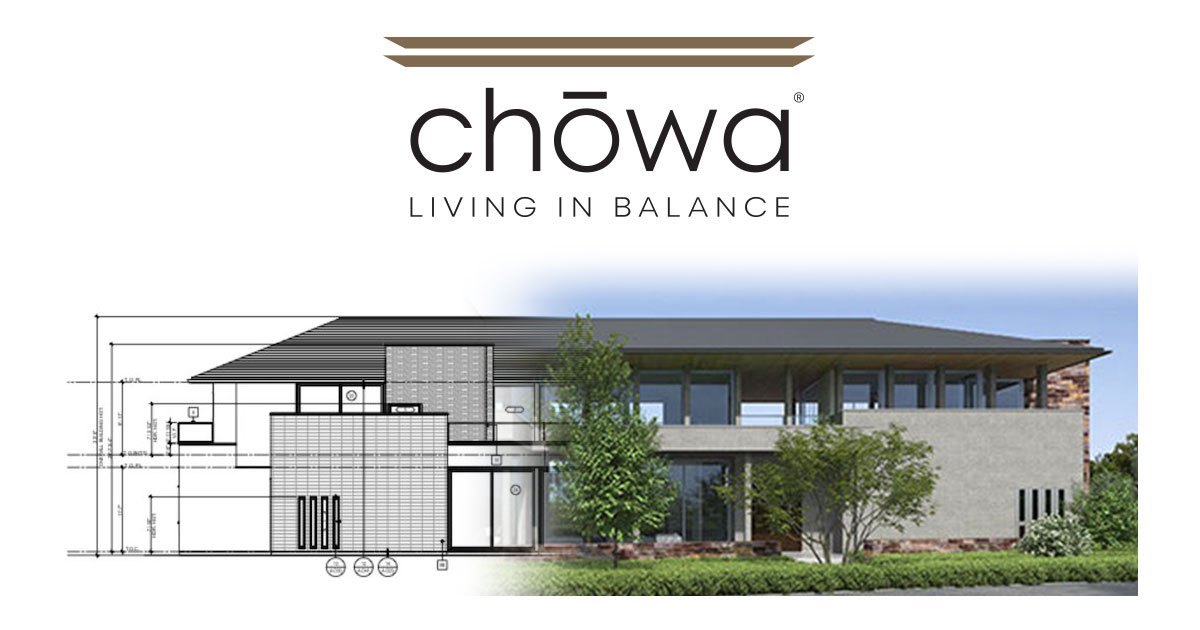 MONDAY, January 20, 2020
2:00 – 6:30pm (PST)
38 Hawkeye Lane
Las Vegas, NV 89135
The BUILDER Chōwa Concept Home brings together an international design, development, and construction team from Japan-based Sekisui House and its wholly-owned home building company Woodside Homes to introduce technologies, best practices, and a new approach to improving society through housing to the United States.
The home is the joint collaboration and vision of Woodside Homes, Sekisui House and Hanley Wood's BUILDER magazine, featuring Design-Craft Cabinets in the kitchen and extensively throughout the house.
Don't miss out on great food, cocktails and your chance to be one of the first to experience this incredible home.
CHOWA Concept House Learning Lab
2-3pm, 60 min session
Education and Introduction: A 60-minute (1 AIA CEU learning unit) session will empower participants—builders, architects, engineers, marketers, manufacturers, and development specialists—to engage in an exclusive opportunity to learn to make smarter decisions today about the future of housing design, building technology, community planning, and home technology.
Focus for the session will be from the yearlong discovery of the BUILDER Woodside Homes Chowa Project that made it a shining case-study for discovery and training.
This session will take participants inside Chowa's design, development, construction, and customer focus process to learn how new perspectives can merge with technology advances for more balance, better performance, construction efficiency, health and well-being and overall live-ability.
The session will capture the high-energy, high-value, and fun of a disciplined pecha kucha format—six 7-minute—stop-watch-timed presentations, each consisting of exactly 20-slides.
Business Mission & Strategy
Consumer Insight
Design and architecture
Balance/Health Economics
Construction Technology
Home Technology
Who Should Attend:
 Home builders
 Masterplanned community planners and developers
 Architecture and design professionals
 Marketing and sales executives
 Business and construction media and social network influencers
Learning Objectives
• Understand the value and innovation of simplicity in design.
• Understand the role of health and wellbeing in the future of home building and how it can be seamlessly integrated into homes and what the benefits are for the occupants.
• Discover how to engage both consumer expectations and experience with home design.
• Identify opportunities to provide a lower cost product through more efficient construction processes, more flexible designs and better ongoing performance for lower maintenance costs.
Presenters Include:
Strategy: John McManus, vice president and editorial director, Hanley Wood
Consumer Insight: Mollie Carmichael, principal, Meyers Research
Design and Architecture: Bill Ramsey, principal, KTGY Architecture + Planning
Balance/Health Economics: speaker TBD
Construction Technology: Joel Abney, national vice president of operations, Woodside Homes
Home Technology: Paul Scialla, founder and CEO, Delos