DISCOVER
color expression.
Express individual style with our plentiful new product selection. Your design horizons are boundless— discover style potential inside.
Traverse a landscape of vibrant hues with this interactive, portable design tool. With magnetic swatches representing each of our Classic paints, it's easy to illustrate color palettes as you make selections with your clients.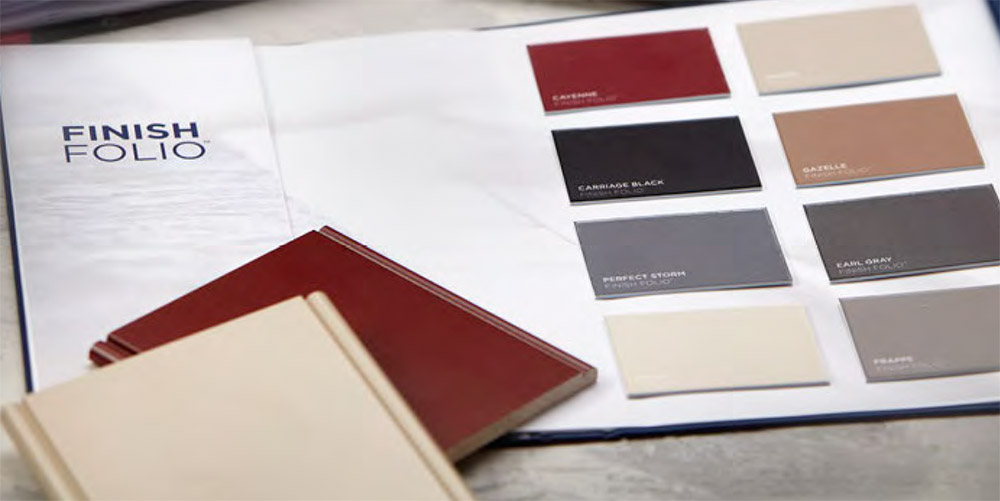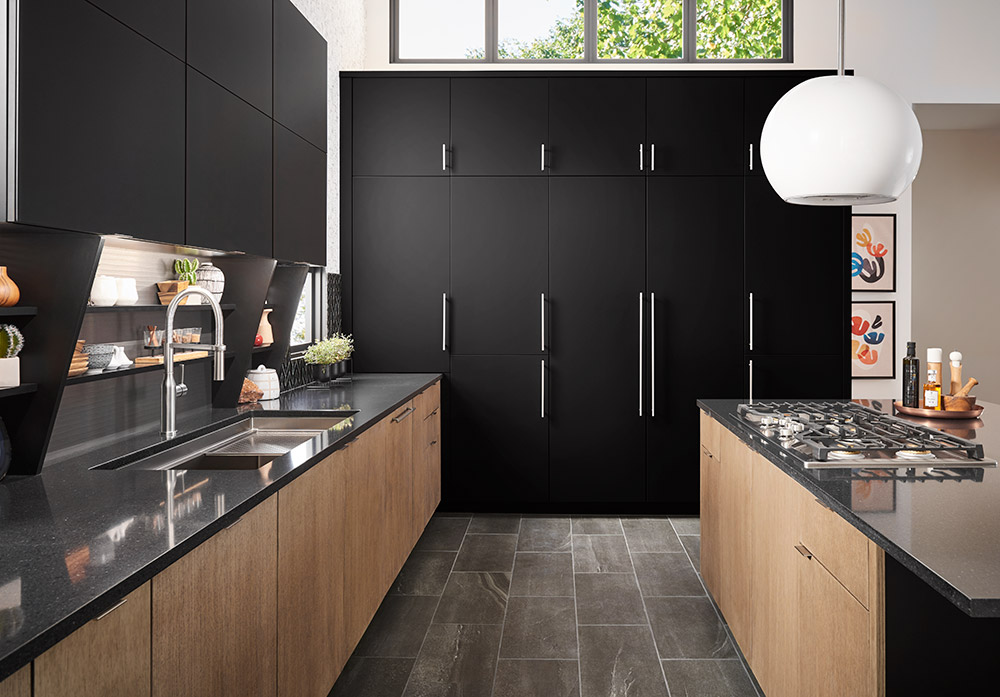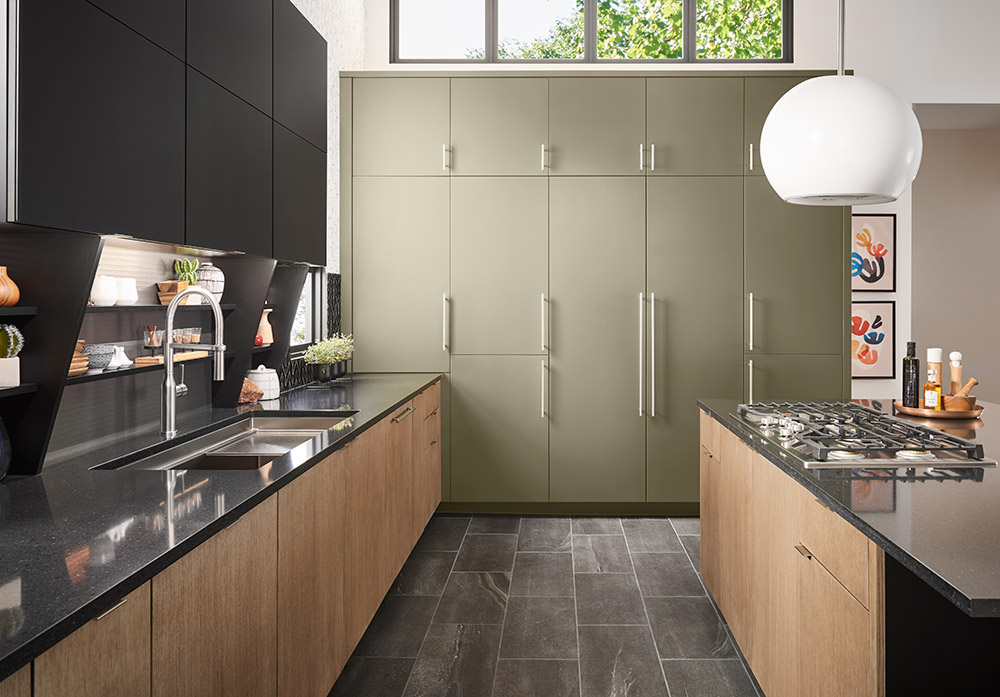 OPTIMIZE
storage solutions
A well-designed space speaks to both personality and lifestyle. This inviting kitchen reflects its unique owner with a blend of contemporary lines, rustic textures, and bold colors.
What's inside is just as intentionally designed— upgraded, smart accessories make living and working here effortless.
Create stunning spaces with a plentiful array of new products that will launch your design to new heights. Each new item expands a space's style horizons—and with your creative power, the possibilities are endless.
ILLUMINATE
Redsigned and upgraded lighting choices highlight art and decor, and brighten kitchen tasks.