Express your individuality and create a space that showcases your unique taste–the only limit is your imagination
Make a bold statement with a unique jewel tone like Marine Classic paint. An opulent palette of black and rosewood with gold and marble accents brings a high-fashion air to this space.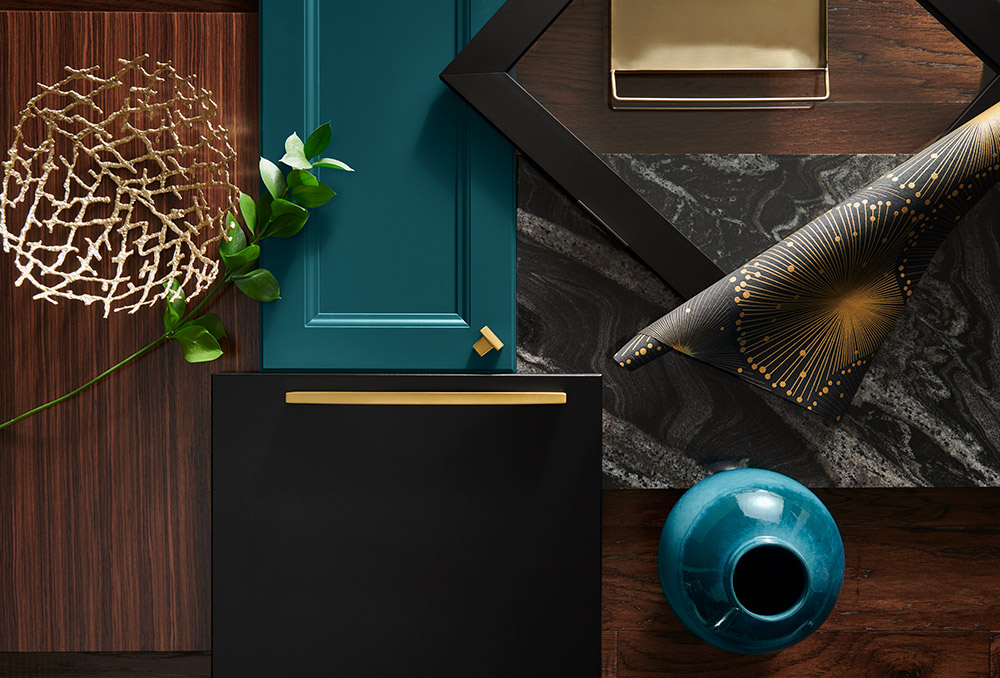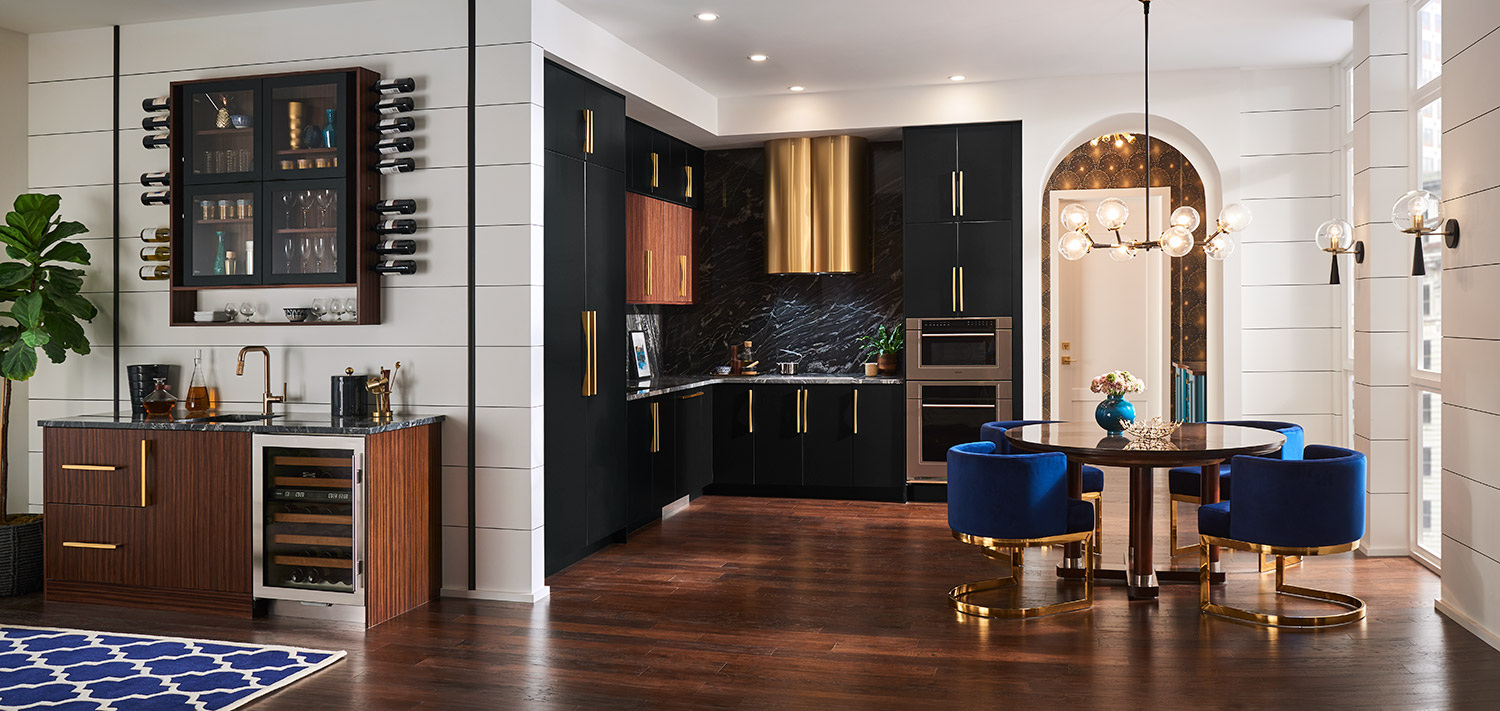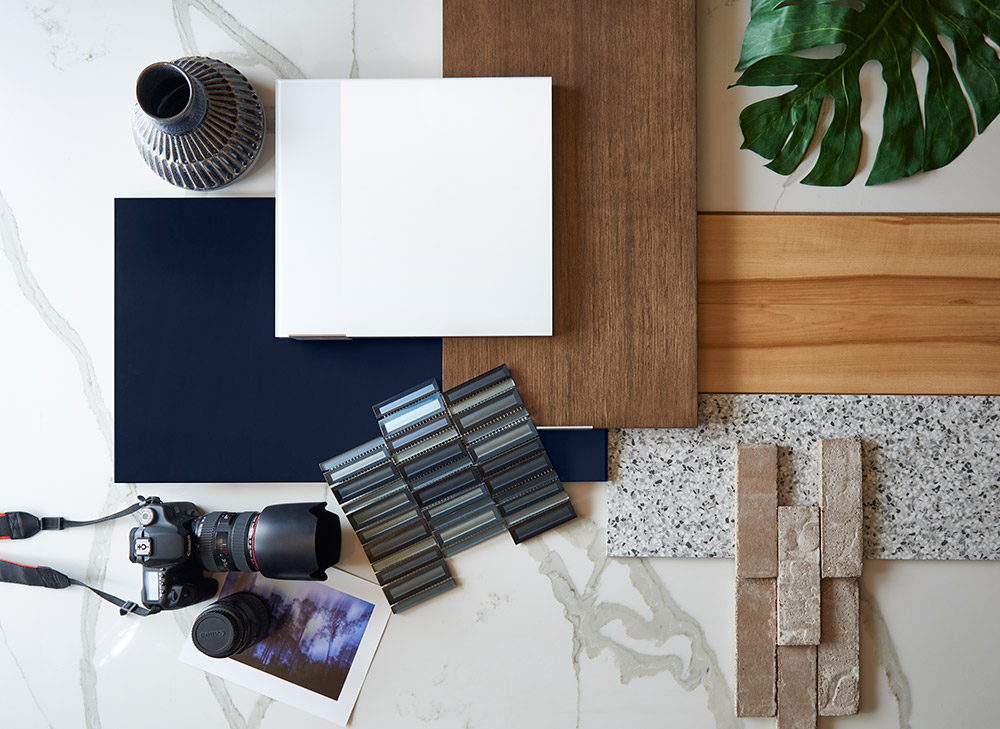 Breathe new life into classic Midcentury style with strategic bursts of color and sleek symmetrical design. This design features an eye-catching island in inky blue Celeste, a bold contrast to both earthy Eagle Rock and bright, glossy Brava doors.