Express your individuality and create a space that showcases your unique taste–the only limit is your imagination
A magnificent option that fully satisfies the taste of the entertainer and gourmet cuisine enthusiast. This beautiful design combines function and style, infusing every aspect of this pairing with elegance and artisanship.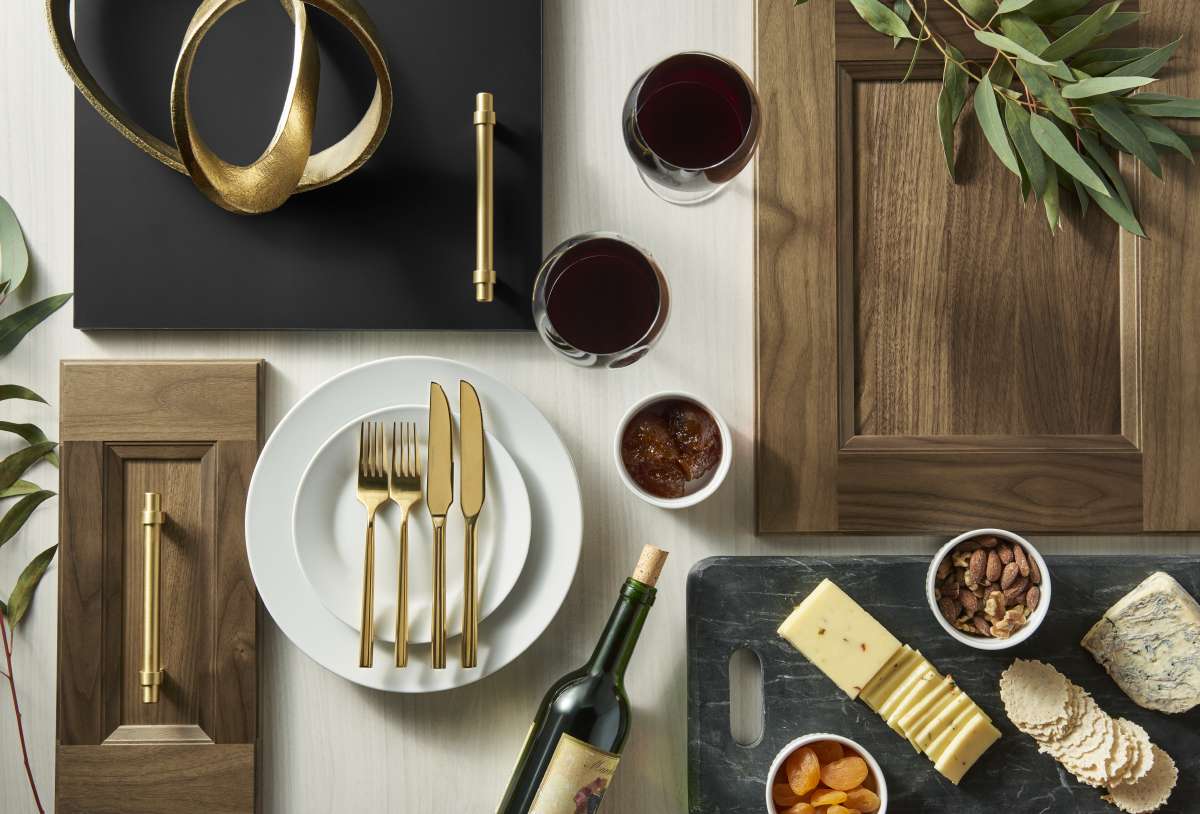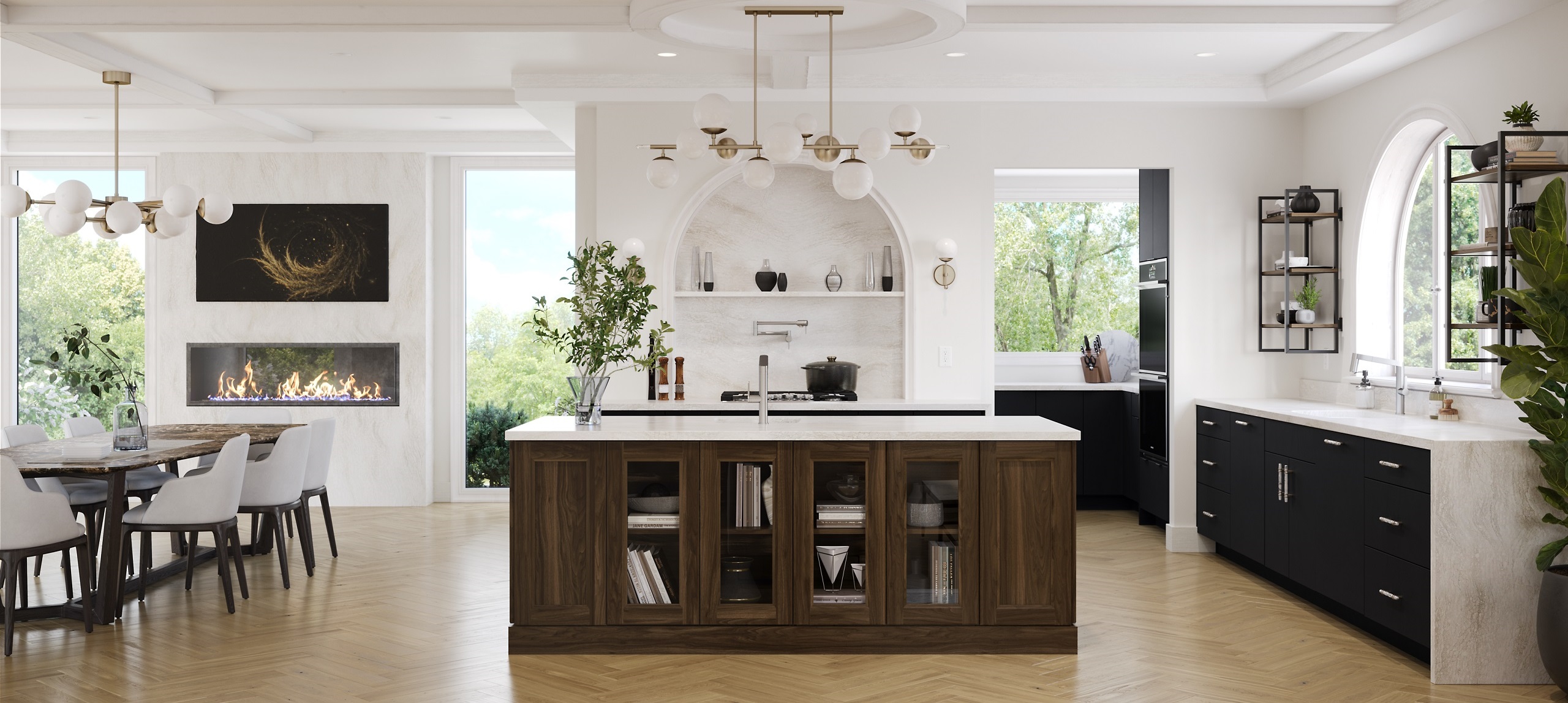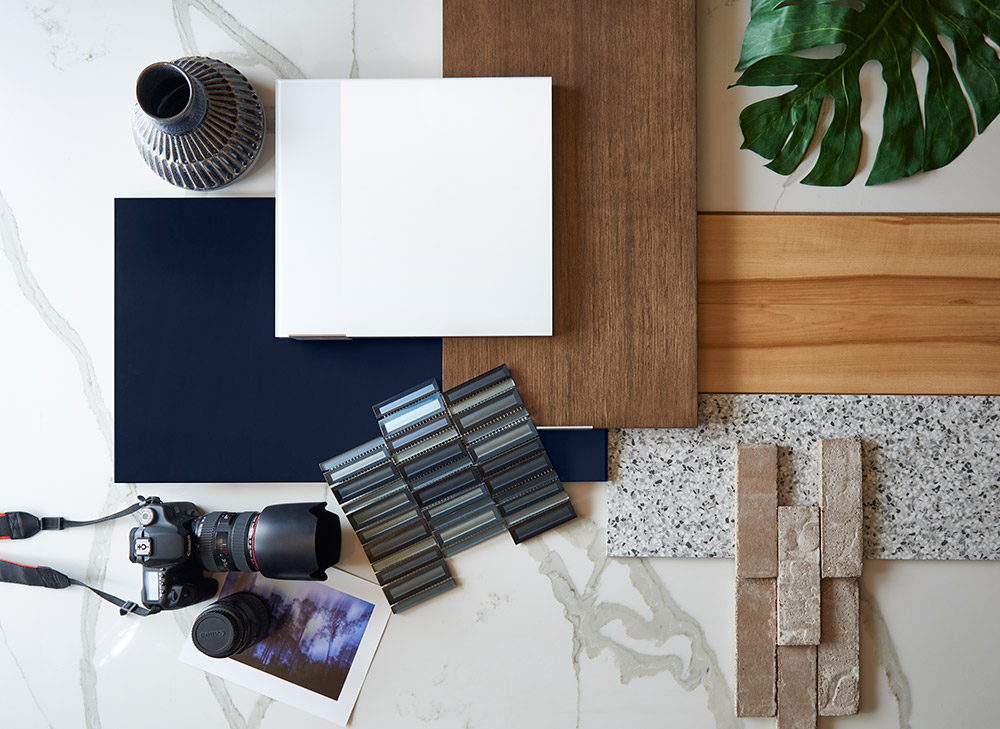 Breathe new life into classic Midcentury style with strategic bursts of color and sleek symmetrical design. This design features an eye-catching island in inky blue Celeste, a bold contrast to both earthy Eagle Rock and bright, glossy Brava doors.