Engineer your kitchen for maximum efficiency and tailor each cabinet to your unique needs with innovative storage and organization solutions.
Streamline your kitchen activities by adding a variety of savvy, quick-access cabinets.
Make the most of every inch with perfect-fit additions.
Keep your space inviting and uncluttered with smart solutions.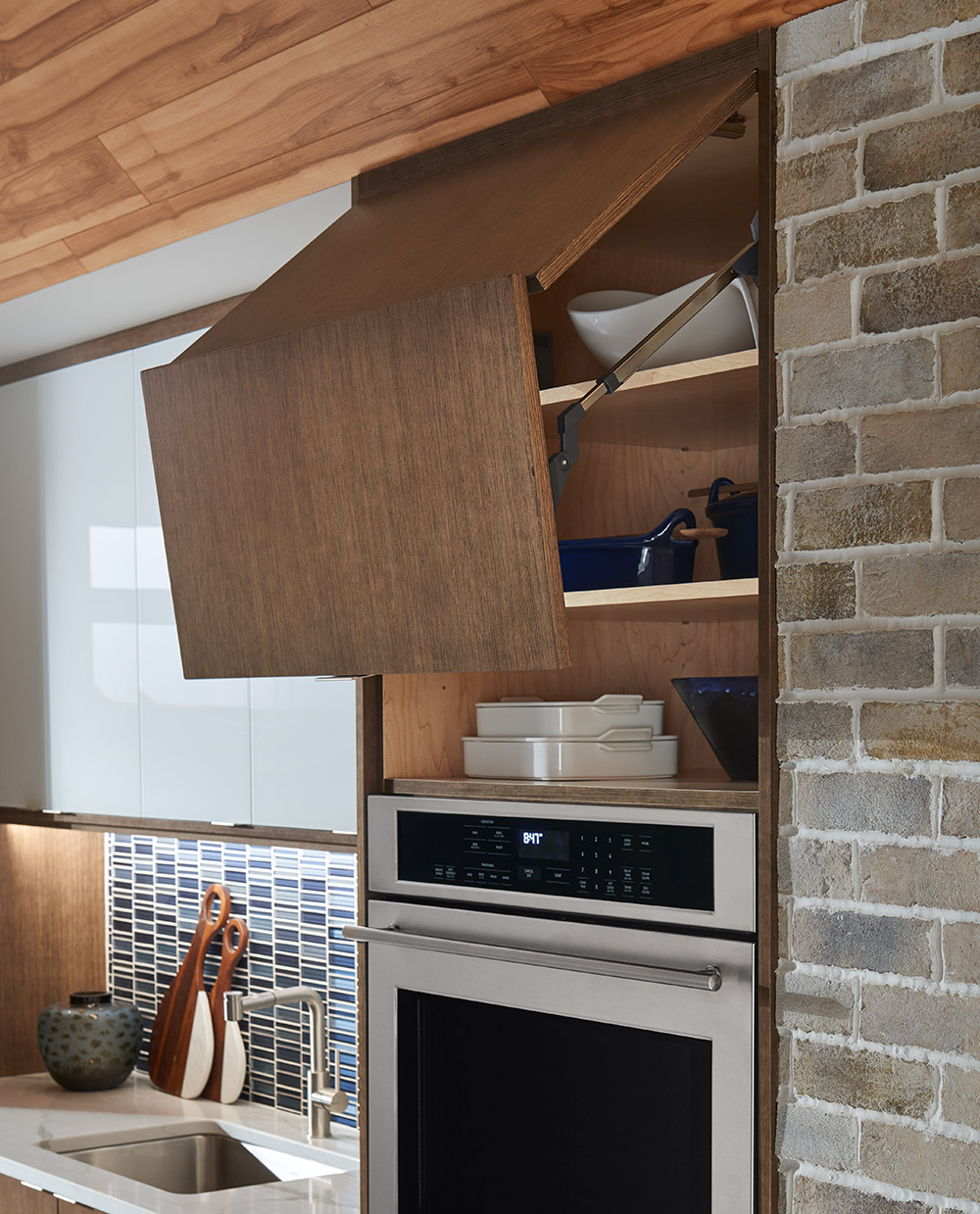 Effortlessly access multiple cabinets at once with bi-fold lift doors. The door raises vertically, taking up less space than a traditional door making it easier to use for high wall cabinets.