Organize. Do More With More Space.
Tailor your family's unique storage needs with creative cabinet options.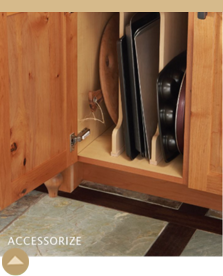 Add savvy storage with a variety of quick and access cabinets to streamline your kitchen activities.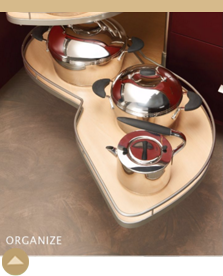 No more digging into the dark interior of a corner base cabinet — these inspired corner non-skid base shelves easily rotate out for instant access.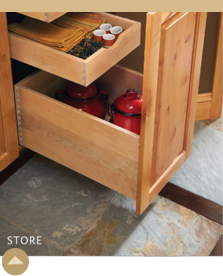 Sometimes it's the simple accessories that provide the most payoff. Large items such as cookie sheets, muffin tins and pizza stones are easily found with a tray divider base with adjustable partitions.