Warming Up to Today's Modern Design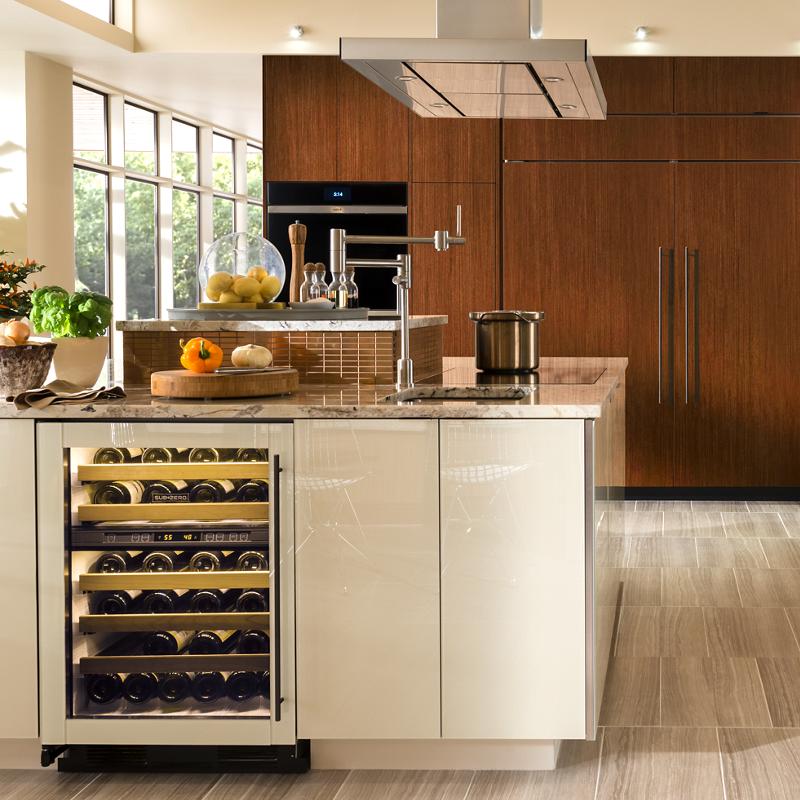 Mixing warm, natural wood with sleek, gloss doors helps to ground the room, while giving it a modern feel.
Within the past few years we have seen an industry shift toward modern design in mainstream kitchen and bath designs. This is primarily due to the wide variety of material and style options that appeal to many demographics.
Look back a few years and you'll see that modern design had more of a cold contemporary feel. But today we find sleek simplicity alongside natural warm woods, multiple materials, textures, metals and glass that opens up new possibilities for incorporating modern design into a wide range of projects.
In our feature design we chose the richness of Wenge Natural for the kitchen and built-in dining area, which complemented the home's modern bright layout. Wenge offers distinct vertical grain patterns along with continuous brown/red color tones. Design-Craft carefully selects wood veneers to achieve consistent grain patterns and finishes to give our customers the right look at an attainable price point.
Pictured here: Bella wenge Natural on perimeter and Eaton Dune with Brava Sand Gloss on the island.
Mixing Materials
Today's modern design encourages the use of various materials throughout the design. This form of styling adds warmth to modern style. In our kitchen we chose the Brava glass front door in Sand Gloss on the island. This gave us a sleek neutral surface amongst the surrounding busy patterns of the wood cabinetry, flooring and counters. It's important to consider all materials in the room scape to insure that the overall design doesn't look hectic. Blending sleek surfaces with natural wood helps to achieve a peaceful balance.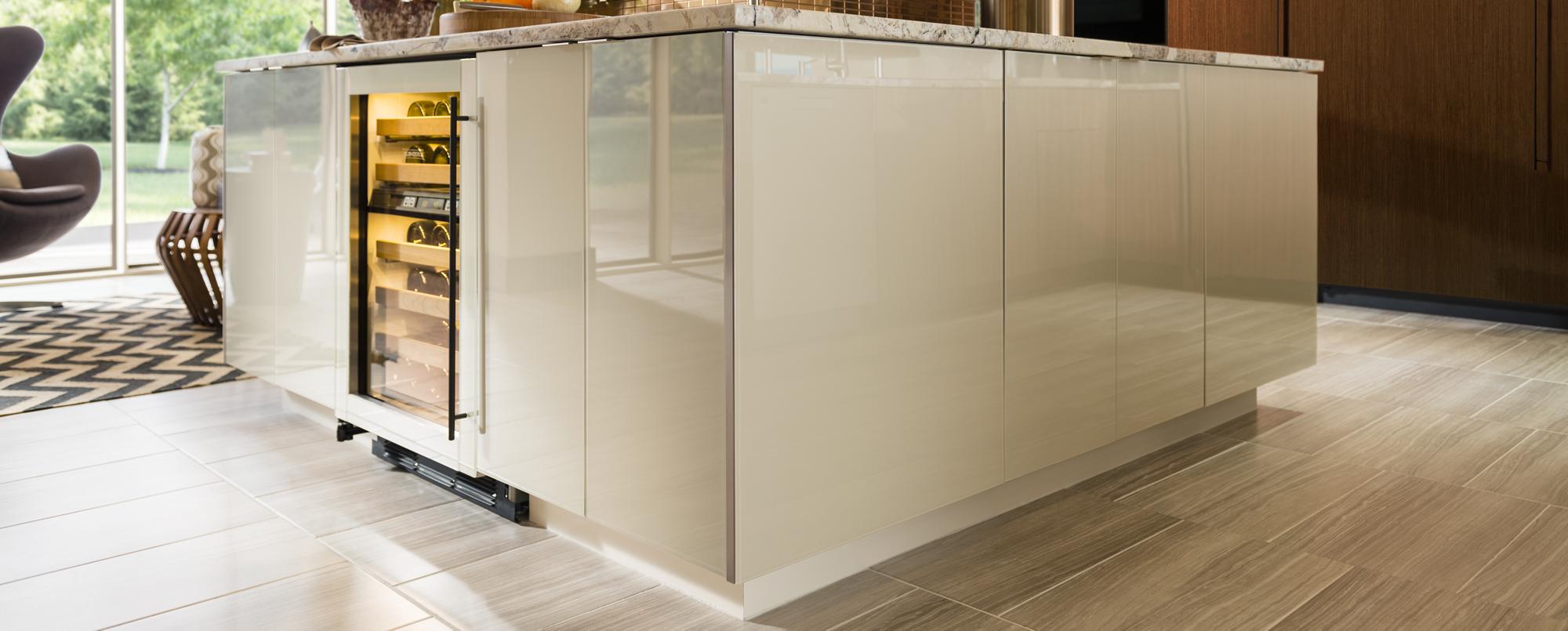 Tab pulls offer discreet access to doors and drawers. Available in finishes to match our collection of metal accent doors.
Consider Proportion and Balance
Good design is all about proportion and balance. Relief, or white space, should be a primary consideration in the overall design to avoid a sense of being closed in or crowded. One way to embrace this concept is by incorporating floating shelves. In our kitchen we used a stacked trio of floating shelves in place of wall cabinets which lightened the heaviness of the tall section. Floating shelves offer both functional and decorative storage and also give you the opportunity to continue backsplash tile as a secondary focal point.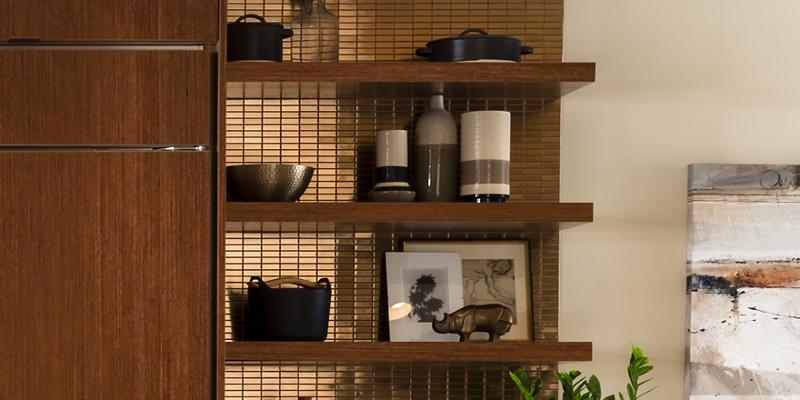 Consider floating shelves in place of wall cabinets for a well-balanced design.
Greater Capacity, Greater Design!
Design-Craft has the finishes and finishing touches to make your home a true reflection of you!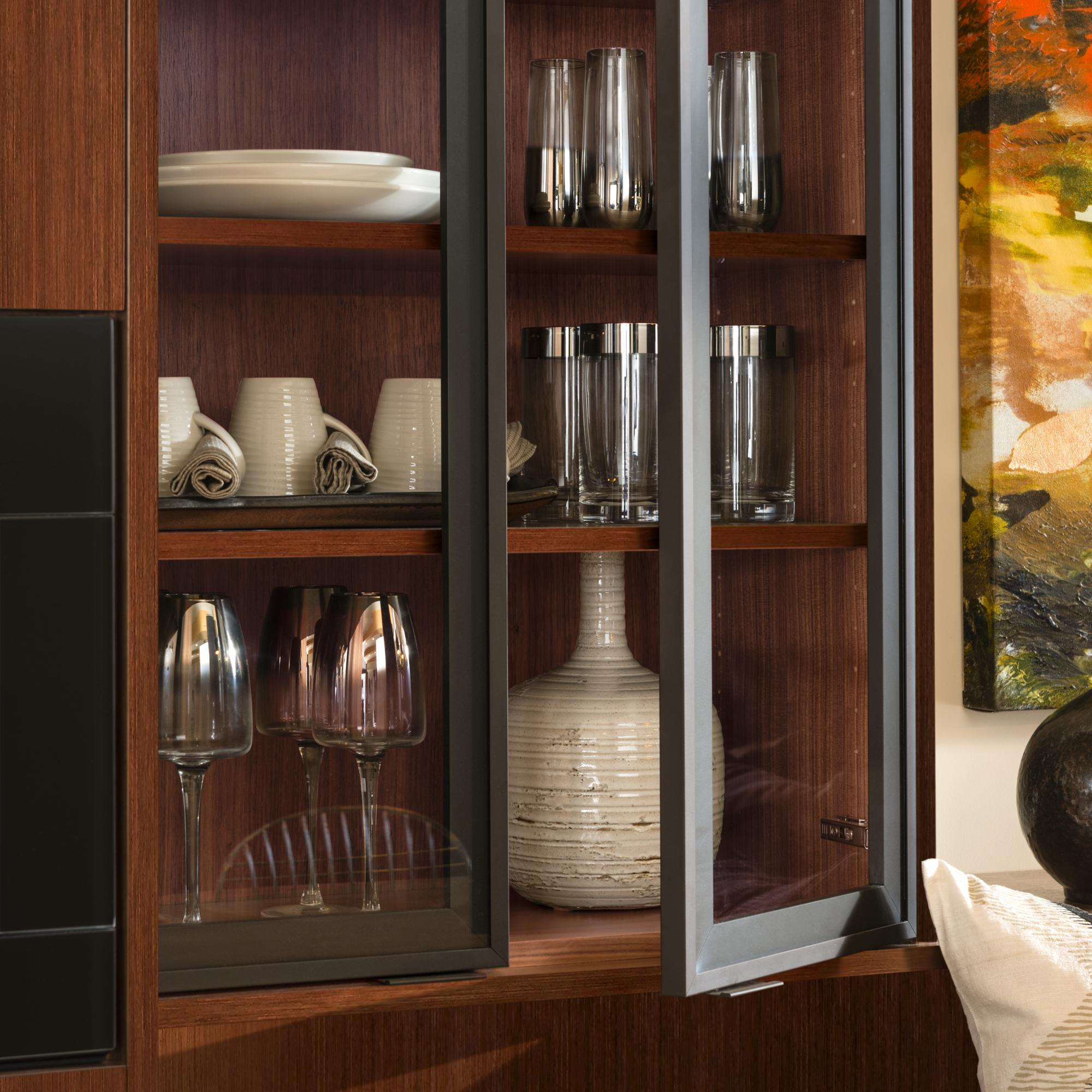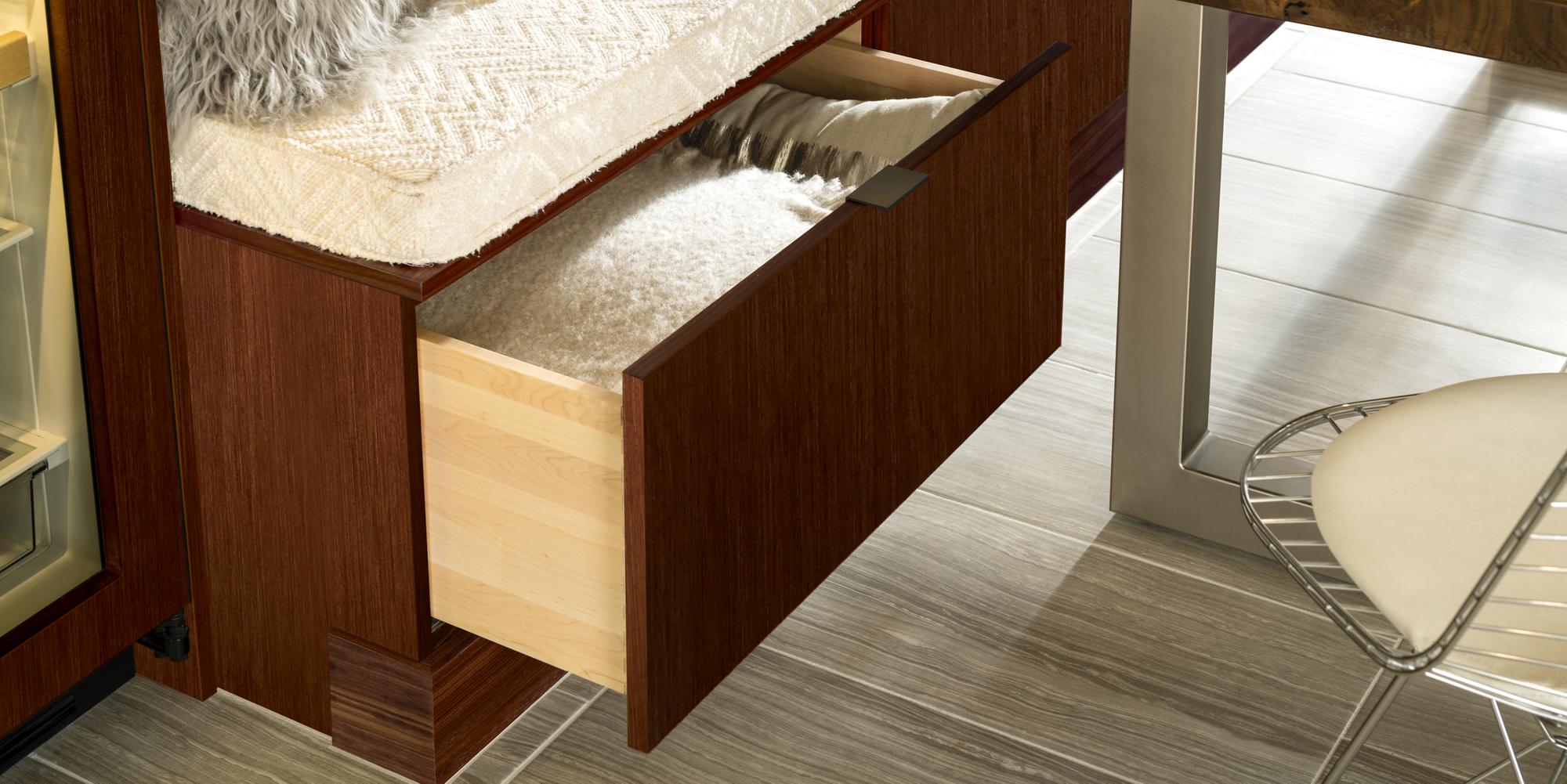 A built-in bench for the dining area provides seating and concealed deep drawer storage for linens and seasonal tableware.
---
Catania metal doors in oil-rubbed bronze offer a warm, sleek accent for the display cabinetry above the bench.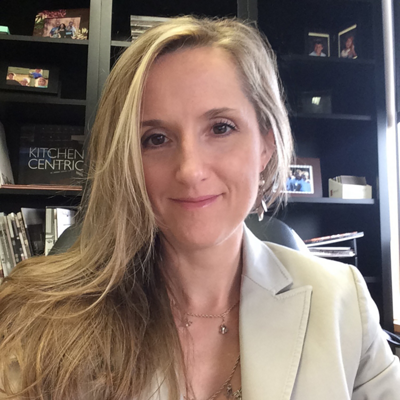 About The Designer
Suzanne DeRusha is a 27-year industry designer and kitchen trends expert. For the past 15 years at Design-Craft, she has devoted her time to becoming a product authority which is showcased throughout our photography. She loves designing spaces that inspire designers to use our products in new ways.